uruboros
sent:
Hermit, Devil, Sun, World
The Devil:What is my worst vice/weakness? Ahh, I,um, REALLY dont like accepting help from others. I make exceptions if I know I really DO need it, but most of the time I dont like relying on other people. Its because of that that I end up "shooting myself in the foot", or so to speak…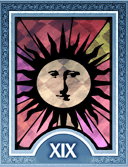 The Sun: What brings me the most Joy? Ahhhh Im not even gonna lie ever since Shrike and I started dating Ive gotten a lot happier! Hes the sweetest guy on the face of the planet and I love him to death okay Thats that answer!!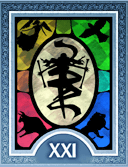 The World: What do I feel is my greatest accomplishment? Hmmm I think it would have to be…. just being able to graduate high school! Im not saying I did bad in high school, mind, but school has been the better part of my life so far, and just to see me actually going to college is a huge accomplishment I think!!
The Hermit was already answered!